FELIX
A resident of Ada Foah, an area known for its beaches and rivers. A perceptive and intelligent young man who is not afraid dwelve into taboos topics.
HAMILDA
Working in "Abantu for Development", an NGO commited to enhancing women's place in policy and governance, Hamilda stresses the importance of international knowledge and cultural exchange to face African human rights challenges
MIKE
Journalist known for his activism raising alert on the ecological collapse and social problems generated by a global electronic waste industry, often disguised as charitable donations to African countries.
RAZO
A Burkina Faso musician bursting with charisma and an enchanting smile, hustling to get by performing and selling CD's around the city.
HELEN
A professional boxer and martial arts fighter from Nigeria, Helen found in Accra's famous boxing scene the right coaches who see her potential and push her as hard as any boy.
BILL
Lawyer by trade and co-founder of "POCI", an NGO focusing on child education. Learned early on as a child how perseverance and access to information are keys to a healthy future for any persons.
NOMAD
German painter and grafity artist, a connoisseur of African music, distills criticisms about the images used in the charity industry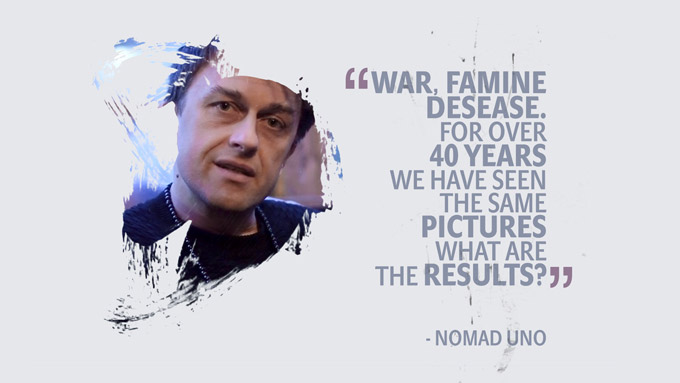 DANKWAH FOSTER
Sociologist and co-founder of POCI, carries out field research and implementation of projects in rural communities of Ghana
ANTHONY KWABENA
Wood carver turned politian, hopes to get elected for the municipal parlament
KOJO
Owner of "Glory be to God Shop", a witty rastafarian with the "Drumming out of poverty" band
MALIK JABIR
A colorful character who can fight, "Bukom Snake" is the most humurous and peace loving fighter you'll ever meet